Posted by

Stahlka Agency

on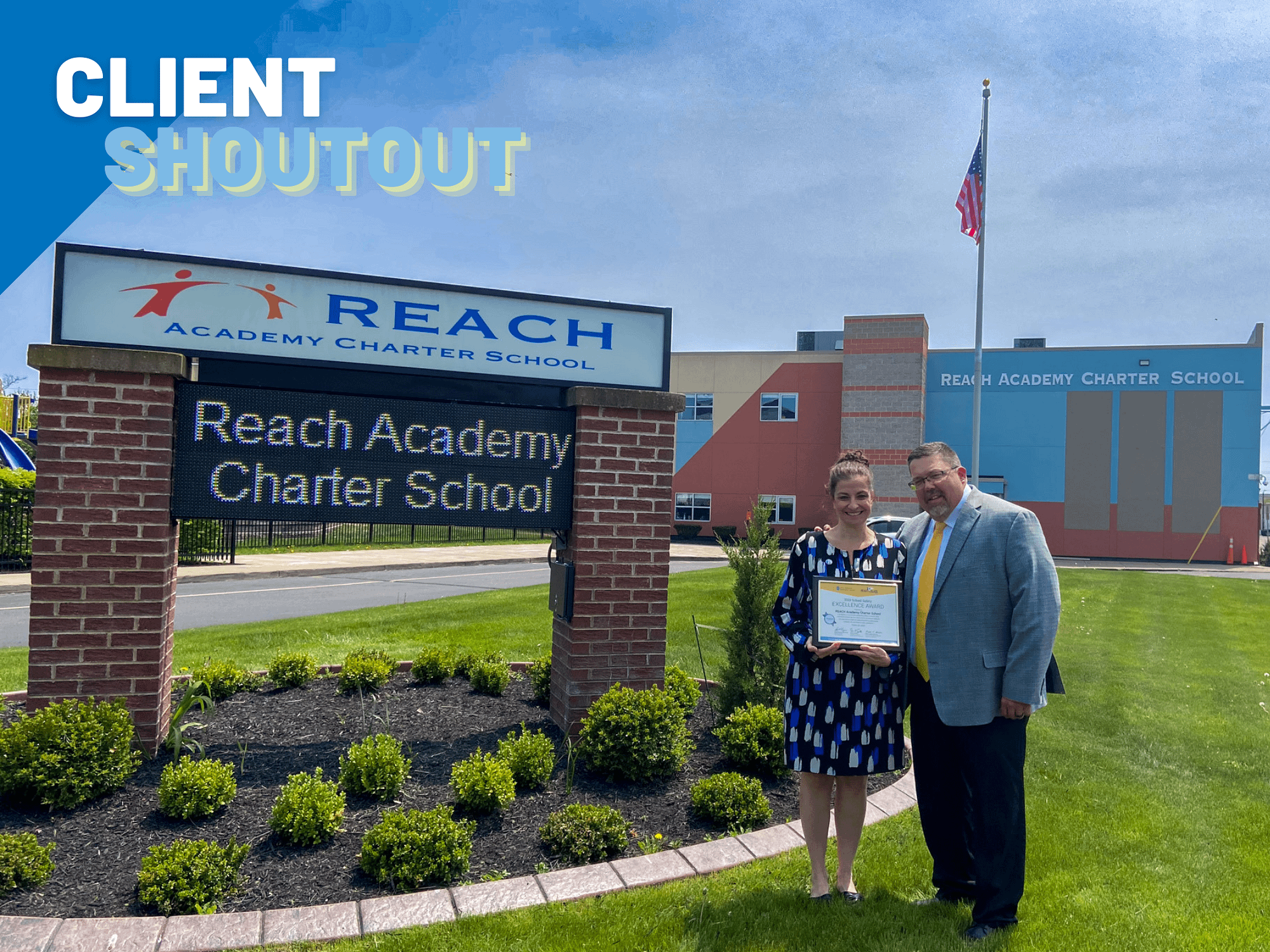 REACH Academy Charter School is one of at least 165 school districts and the Board of Cooperative Educational Services (BOCES) in New York State to receive the Utica National Insurance Group's "School Safety Excellence Award" for 2023 at the Titanium level.
The honor is presented annually and recognizes school districts' safety efforts as they work to help keep students, staff, and visitors safe. REACH Academy Charter School received its award at Utica National's 41st school safety seminar, one of seven such seminars the, company hosts in the state. For over 45 years Utica National has kept kids and school staff safe and currently insures more than 300 school districts in upstate New York alone.
Utica National's School Safety Excellence Award Program has three levels – titanium, platinum, and gold – in which schools can earn a meritorious distinction by meeting specific criteria to enhance overall safety. Through the program, schools with their own transportation, schools with contract transportation, and BOCES are evaluated. Categories covered include bullying prevention programs, playground safety, and other areas, and are measured using specific, quantifiable surveys.
"Safety and health concerns continue to be a priority in our school districts," explained Brian Saville, Senior Vice President of Utica National's Educational Institutions Unit. "Districts that go 'above and beyond' to provide a safe, healthy, and focused culture for learning are to be applauded, and we're pleased to count REACH Academy Charter School among them."
Mr. Saville noted that, beyond the recognition itself, an added benefit of following the safety program is the chance to pinpoint specific threats to safety. "The time to address those threats is before a loss happens, which really helps contribute to the safety culture that districts are working toward."
Filed Under: Company News