Benefits Website: All of your employee benefit information compiled in one place. Benefit summaries, SPDs, employee handbooks, carrier forms, provider directories and so much more are all a click away. Your employees can get their questions answered on a benefits website customized for your company.
Online Enrollment: Provides new hire, mid-year, and open enrollment solutions. This option eliminates dreaded paperwork each year by allowing your employees to make their plan elections online.
HR Reporting: On-demand HR reports allowing you to export payroll deductions, employee elections, employee demographic information, and so much more. Our reports are customizable, so if you need a report that doesn't already exist we can create it for you.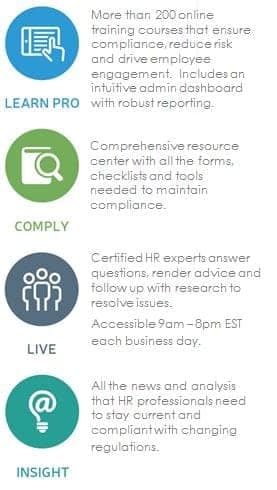 Mobile App: Employers and HR professionals can access the resources of Workplace Pro through the mobile app.
50-State Employee Handbook Builder
Q&A Database
HR Audit Checklist
Health Care Reform Checklist
Job Description Builder
Job Description Builder
Performance Review Tool
Employee Onboarding Checklist
HR Compliance Checklist
Salary Benchmarking
Employee Termination Guidelines
White Paper Webinar Library
Click Here For The Employee Benefits Login
Call a Stahlka Agency consultant for details at (716) 634-7070